The Story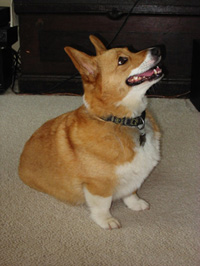 Sophie

Punk Dog Wines is an adventure in making wines. We want to create wines with huge character, bold flavors and with unusual blends. Absolutely Californian, we didn't want to be held back by "classical" blends or pre-conceived ideas.
But Punk Dog? Well, that brings us to our dog Sophie. Sophie is a little dog with a big personality. Strong willed, in your face, mischievous, with enough character to keep you grinning from ear to ear. Sophie is one of those dogs who will take your sock and run around the house with it, then reward you with a big wet kiss when you catch her.
When we started this winery, we asked ourselves: Do we have to use grapes from the same region? What happens when you blend varietals together that "shouldn't belong together"? What happens when you blend grapes picked at different ripeness levels?
My philosophy was molded by a wise cellar master during my first crush. It must have been 30 days into 12 hour days of dragging hoses around, when the cellar master looked at me and said in his Bulgarian accent: "Eric, smile! You're making wine!" And that has stuck with me and my philosophy of wine making. Although we take making the wine seriously, we laugh at ourselves and have fun making it.
And that brings us to Sophie. What's a better mascot then a head strong herding dog that is used to bossing cows around? Attitude? You bet! Adventuresome? Absolutely! While inspired by Sophie, our goal is clear: to make great wines and have fun doing it. We've done the work, the cows are home! So please, sit back, relax and enjoy the wine!
Remember to take your fun seriously!
---